The Company of Nations
By Patience Strong
A group of islands, loved and lovely, first a colony -
Strung out like a necklace flung across the southern seas -
Now a beautiful Dominion, God's own gift to us -
A jewel in the Israel crown, a pearl most marvellous
Rich in churches, farms and cities; pastures, cattle, sheep -
where this people British-bred their ancient laws may keep.
First of Britain's family to come to Britain's aid -
In two great world-wide wars - the memory shall not fade -
From the Mother heart that beats in London's sanctuary.
Across the world we hail New Zealand - one of our company.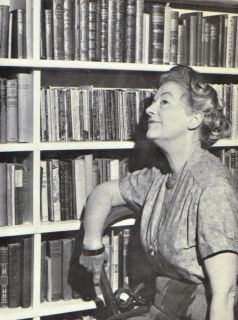 Patience Strong (1907-1990) (born Winifred Emma May) was one of Britainís most famous poets of the 20th century. She was also well known for her Christian-Israel faith. From 1935-1946 Strong had a poem a day in The Quiet Corner in The Daily Mirror, the British tabloid which is supported by the Labour Party. From 1946 her column was transferred to the Daily Pictorial (later The Sunday Mirror). Strong also wrote poems to the weekly magazine Womanís Own and to This England. Her lovely and inspiring poems have additionally been printed in books, magazines, wall calendars, greeting cards, place mats, and porcelain ornaments. Patience Strongís poem Jealousy was recorded by a number of artists, including Hutch, Gracie Fields, Vera Lynn, Richard Tauber, and Billy Fury.