The Sleeping Stone
By Patience Strong
I stopped to call a taxi in the heart of Babylon.
At the pavement's edge I stood - the traffic writhing on
Leftward to the Whitehall turning like a lustrous snake
Or rightward to Westminster Bridge, the southbound road to take,
There to pass proud Boadicea set towards the tower
Where Big Ben in his solemn grandeur booms the passing hour
As if to warn the seething crowds that Time brooks no de!ay
As he sifts the minutes of the unforgiving day.
While I across the street looked out towards the Abbey wall -
Afloat behind a spray of limpid light that seemed to fall
Veiling the secret features of the Abbey's ancient face
That houses Jacob's Bethel stone in its appointed place...
Where Israel's holy treasure lies for every eye to see:
Safe in our keeping. This, the very Stone of Destiny.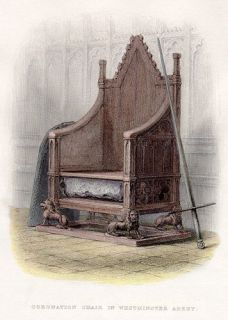 The taxi came. Again we plunged into the turgid stream -
And glancing back, the Abbey seemed remote as in a dream.
Sculptured in its frozen calm it stood apart, alone,
Sharing with God the hidden knowledge of the sleeping stone.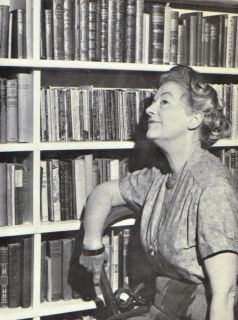 Patience Strong (1907-1990) (born Winifred Emma May) was one of Britain's most famous poets of the 20th century. She was also well known for her Christian-Israel faith. From 1935-1946 Strong had a poem a day in The Quiet Corner in The Daily Mirror, the British tabloid which is supported by the Labour Party. From 1946 her column was transferred to the Daily Pictorial (later The Sunday Mirror). Strong also wrote poems to the weekly magazine Woman's Own and to This England. Her lovely and inspiring poems have additionally been printed in books, magazines, wall calendars, greeting cards, place mats, and porcelain ornaments. Patience Strong's poem Jealousy was recorded by a number of artists, including Hutch, Gracie Fields, Vera Lynn, Richard Tauber, and Billy Fury.